EDITORIAL: It's not just straightforward references to guns and shooting in these songs, it's also the message "Die Young". Our youth have a hard enough time figuring out right from wrong these days due to the fact that many adults are promoting the wrong messages. They don't need to think glorifying dying young is something they should consider.
Ke$ha and other musicians have gone too far with their music promoting dangerous behavior and satanism. I wouldn't doubt she was forced to record this song. Again, there are MANY twisted adults in Hollywood, music and media and what I saw when there was the message, you do what we say or you DON'T make it. These young people want stardom and sell their souls in order to get it. The adults running these non-regulated industries control ALL THAT!!
Remember, producers and production companies control EVERYTHING that happens in our entertainment and media. Don't think for a minute these kids run the show or their lives. If you want stardom, the perverts and predators in Hollywood and New York that will make you say and do ANYTHING they want if you want to be a star. There is no such thing as 'talent rules' anymore. It's who is willing to pimp the agenda of those in control that make it to the big time. As you can see, Ke$ha is wearing an upside down cross on NBC's Today Show, national TV. The upside down cross is very symbolic of the anti-Christ. Our media and entertainment sources are actively promoting Satanism!!

Wanna be a hooker, go into acting, modeling or music. The producers are ALL PIMPS!!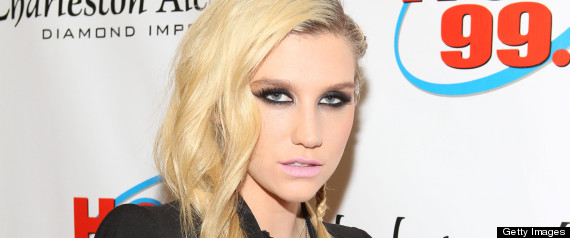 Posted: 12/19/2012 7:57 am EST | Updated: 12/19/2012 8:49 am EST
Following reports that radio stations had pulled Ke$ha's hit single "Die Young" from rotation in the wake of the massacre at Sandy Hook Elementary, the singer has responded with not just an apology, but the admission that she never wanted to record the song in the first place.
"I understand. I had my very own issue with 'die young' for this reason. I did NOT want to sing those lyrics and I was FORCED TO," she tweeted on Dec. 18.
That tweet has since been deleted, but the 25-year-old pop star's apology still remains on her Twitter page:
I'm so so so sorry for anyone who has been effected by this tragedy.and I understand why my song is now inappropriate. words cannot express.
Ke$ha's admission that she was forced into singing "Die Young" is quite surprising, as she's listed as one of the track's songwriters, along with Dr. Luke, Henry Walter, Benjamin Levin, and fun.'s Nate Ruess.
Though the song's official music video does feature gun imagery, the lyrical content is not centered on violence.
Regardless of the track's content, Ke$ha isn't the only entertainment figure whose work has been given new meaning in the aftermath of one of the worst mass shootings the country has ever witnessed.
TMZ reports that radio stations have also pulled Foster the People's "Pumped Up Kicks," which includes the line, "All the other kids with the pumped up kicks you better run, better run, outrun my gun." The band had previously said the song — which is not a new single — is about "what would it be like to be inside of a kid's head that's a teenager and is basically losing his mind."
In the days following the shooting, executives at Fox decided to pull new episodes of "Family Guy" and "American Dad," replacing them with repeats in order to avoid airing any potentially sensitive content, while Tom Cruise's much anticipated film, "Jack Reacher" had its U.S. premiere canceled, and special screenings postponed out of respect for the victims and their families.