Jay-Z sporting a hoody with Aleister Crowley's most famous quote:
"Do what thou wilt shall be the whole of the Law."
Translation: Do whatever you want – that's the Law.
American Idol singer Adam Lambert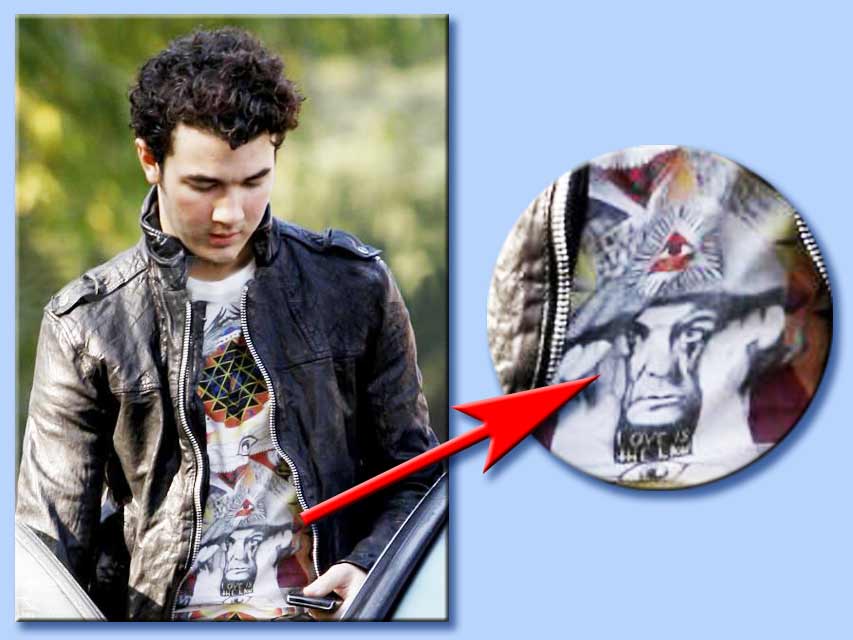 Kevin Jonas of the pop rock band the "Jonas Brothers."
American singer and actress Taylor Momsen
The Beatles showed their admiration towards Aleister Crowley by featuring him on their 1967 album "Sgt. Pepper's Lonely Hearts Club Band."
Jimmy Page (founder of Led Zeppelin) owned Aleister Crowley's former home -dubbed the Boleskine House during the early 1970s to the early 1990s. Page's obsession with Crowley also led him to purchase some of his clothes, manuscripts and ritual objects.
The Doors "13″ album features the band posing with a bust of Aleister Crowley.
Russell Brand admires the man nicknamed "The Great Beast." Brand stated, "… there are aphorisms (sayings) I still deem tight: The carnal self is the true self. … a type of Aleister Crowley 'Do what thou wilt' as the sum of the law."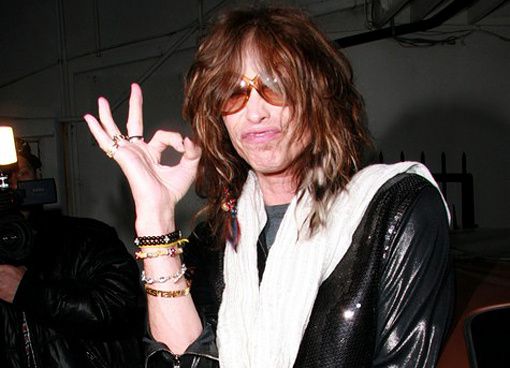 Steven Tyler of Aerosmith – Below is taken from Vanity Fair Magazine's feature, "Top 10 Revelations in Steven Tyler's Memoir, "Does the Noise in My Head Bother You?" :
"If early Aerosmith songs like 'Mama Kin' make you all tingly (as they should), it may be thanks to the Great Beast himself, Mr. Aleister Crowley. 'I've practiced Crowley Magick so I know it works,' Tyler writes of channeling the power of the mutual orgasm to achieve wider goals. 'I'm not saying that every girl I slept with came at the same time or that I asked her to pray for the same thing I was praying for; namely that Aerosmith would become the greatest American band.'"
Kanye West sporting crazy big gold bling. Not just any bling – this necklace features the Aeon of Horus, aka Eye of Horus. Crowley was a fan of Horus.